Dr. Jason Piccolo spent 20+ years as a federal law enforcement officer and was also assigned to the prestigious White House Security Council's Human Smuggling cell. He is a subject matter expert often called upon by national media. Jason joins us to discuss the current situation on our nation's Southern border and the scourge of human trafficking.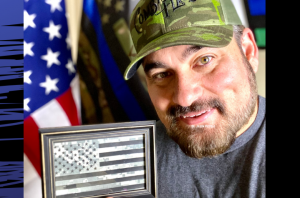 Jason hosts a podcast called "The Protectors".  He prefers "Protectors" to "Sheepdog" because it seems more relevant to the broad sectors of those out there helping people.
TAKEAWAY:  "I REALLY want the audience to realize that evil DOES exist. There are very evil people out there that look at human beings as commerce. "
American Warrior Radio with Ben Buehler-Garcia is presented by Medicare Mentors.  You don't have to navigate the Medicare system alone and Medicare Mentors doesn't charge to get you the right coverage.  Learn More Here!